WHY INHAUS LAMINATE?
Laminate floors are all about value. Inhaus laminate floors offer an unrivaled combination of great looks, durability, easy maintenance and simple installation.
QUALITY, INSIDE AND OUT
A product is only as good as the quality that goes into it—which is why we use the best of everything. Our laminate flooring consists of the highest quality materials layered and laminated together in a single vertically integrated factory ensuring the highest quality possible.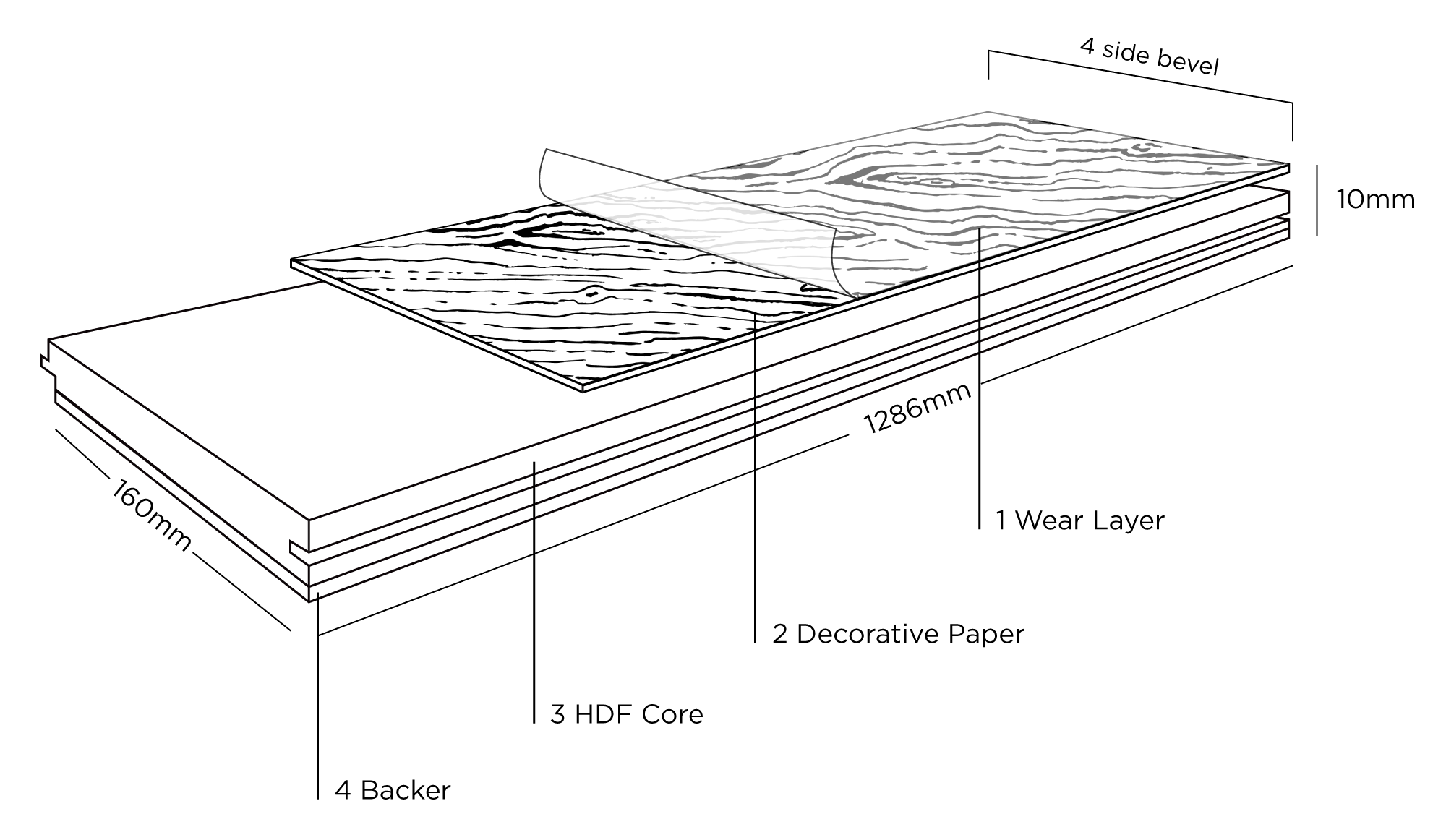 1. Wear Layer
The top layer is what gives Inhaus laminates their wear resistance. It's made with the hard wearing material Aluminum Oxide and a moisture-proof melamine resin.
2. Decorative Paper
A high definition reproduction of wood or stone is printed on specialty paper with UV-resistant ink, ensuring it will remain vibrant and clear with no fade.
3. HDF Core
The core of Inhaus' laminates is a high-density wood fiber panel that is extremely robust and moisture resistant. It is made in our own factory with sustainable wood fiber that is locally sourced.
4. Backer
Protecting the plank from the bottom-up, the backer seals planks and provides moisture protection.