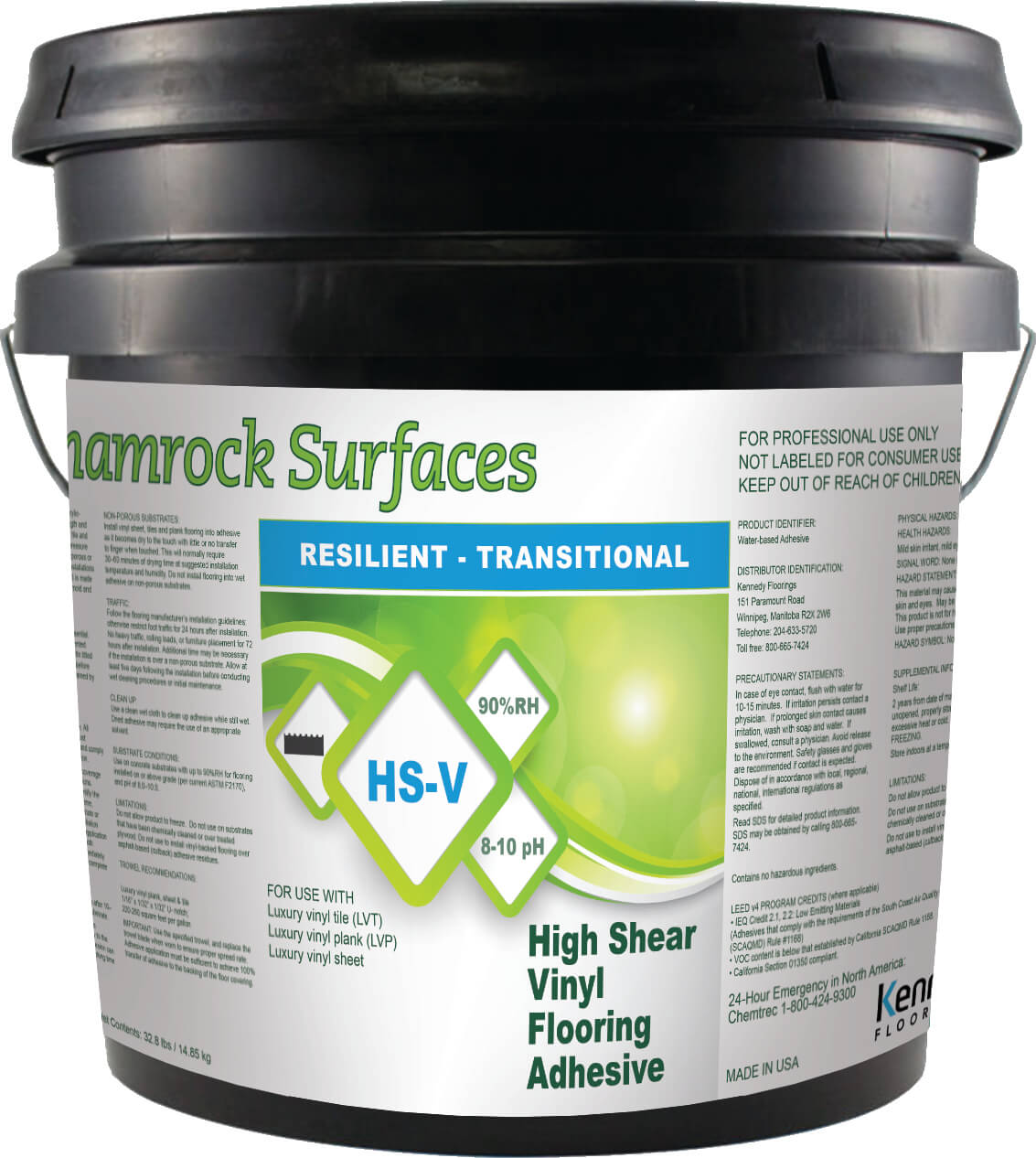 ADHESIVE
OUR BRANDED SHAMROCK SURFACES PREMIUM ADHESIVES IS AN ABSOLUTE FOR YOUR NEXT GLUE-DOWN INSTALLATION. OUR ADHESIVES DO NOT CONTAIN ANY FILLERS OR ADDITIVES SO YOU RECEIVE EXACTLY WHAT YOU PAY FOR, UNLIKE ADHESIVES FROM LEADING COMPETITORS. SHAMROCK SURFACES ADHESIVES WILL SPREAD FARTHER THAN YOU THOUGH POSSIBLE WHILE BEING STRONGER AND MORE DURABLE.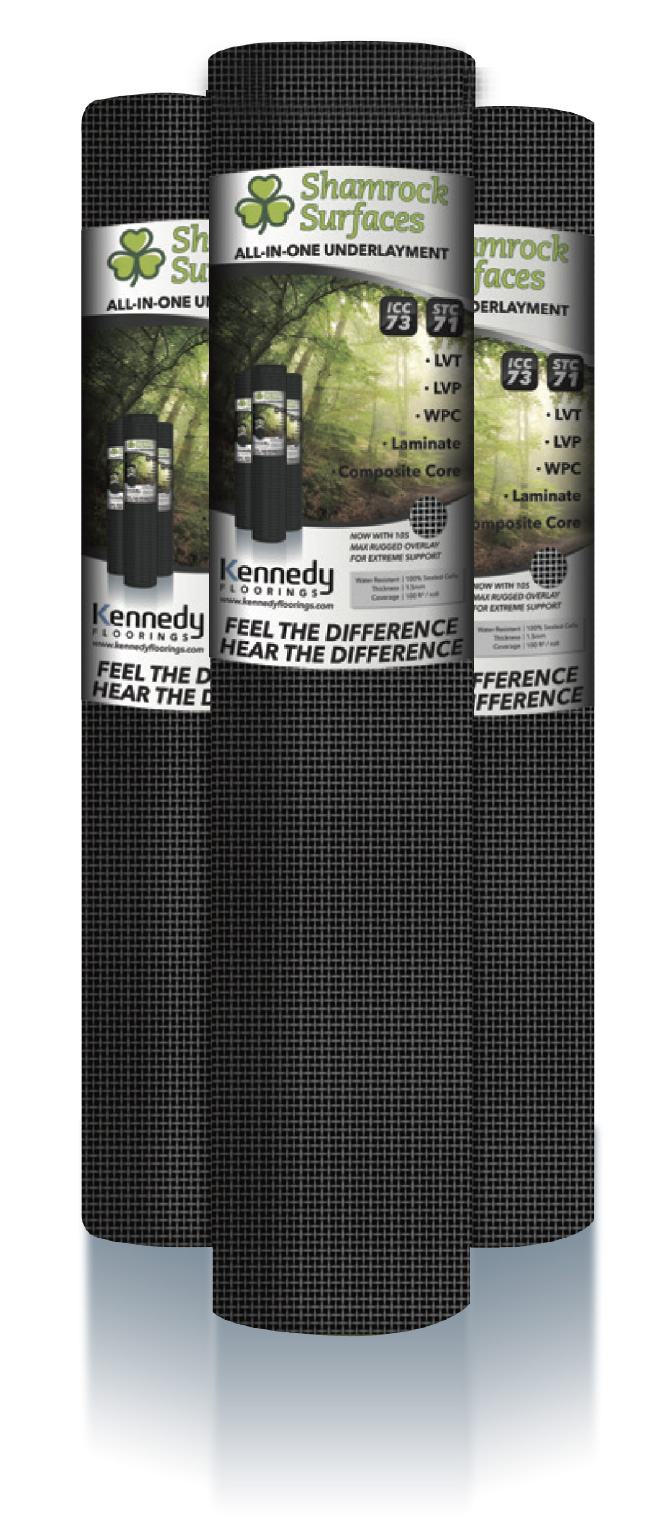 UNDERLAYMENT
OUR SHAMROCK SURFACES UNDERLAYMENT IS PERFECT FOR YOUR NEXT FLOATING CLICK FLOORING INSTALLATION. OUR ALL-IN-ONE UNDERLAYMENT IS THE ALL-IN-ONE SOLUTION TO ACT AS A SOUND BARRIER, VAPOR BARRIER PROVIDED BY THE 100% CLOSED-CELL STRUCTURE, ALL WHILE ADDING CUSHION AND WARMTH TO YOUR INSTALLATION AREA.
PERFECT FOR:
TRIMS & MOLDINGS
WE ARE PLEASE TO INTRODUCE EXACTRIMS, THE PERFECT MATCHING TRIM AND MOLDING COLLECTION FOR KENNEDY FLOORINGS STONE CORE PRODUCTS INCLUDING FLORESTA STONE CORE HARDWOOD.